From the creative and hilarious minds of 'The Lonely Island' comes 'Popstar: Never Stop, Never Stopping'. Directed by members Akiva Schaffer and Jorma Taccone with remaining member Andy Samberg leading as Conner 4 Real, the talented group bring us one of the best comedies of the entire year.
Childhood friends Conner (Andy Samberg), Owen (Jorma Taccone) and Lawrence (Akiva Schaffer) found early fame as a boyband called 'The Style Boyz'. Conner outgrew his band members which sent him into a succesful first solo album. Now for his second album 'Connquest', he wants to make a documentary to record his success. When the album flops, the cameras are there to see his world crumble.
'The Lonely Island' are no strangers when it comes to combining music with comedy. Their discography is filled with comic hits like 'I'm on a Boat' and 'Jack Sparrow' which gained the trio popularity after the music videos went viral. As you can imagine, the trio carried this into the movie as they created original songs specially for the mockumentary. And the songs follow suit and fully deliver. Early on we get a song about equal rights that gets the audience immediately in stitches. The group have a real talent with their songs and can create hilarious tracks with ease it seems. It's very pleasing to see this carried on into their feature film as it is something unique and fresh to comedy movies.
Andy Samberg seems to be the most charismatic of the group and he takes centre stage as Conner 4 Real, the egotistical and now solo artist. Samberg does incredibly well portraying this character. Conner 4 Real is a truly hilarious satire of todays popstars with extravagant lifestyles and weird habits. Samberg seems perfectly comfortable as Conner and really shines in this role. As a co-writer of the film as well, Sandberg has really shown that he is one of comedy's best right now.
It would be very unfair to give Sandberg all the credit as Taccone and Schaffer play their roles fantastically well. Taccone plays Owen who ended The Style Boyz on good terms with Conner and continues to work with him and was a vital part of his album's success. The film starts off though with Conner's ego starting to push Owen further away from him but Owen shows his loyalties like a true friend. Taccone has his moments throughout the film which match the rest of the cast as he does very well as a supporting character. Scahffer's Lawrence ends up splitting from The Style Boyz after a fall out with Conner and leaves society to become a farmer. This leads to some incredibly funny moments, including his work with wooden sculptures. Both co-directed the film as well and do a great job as they really nail the documentary style with great comedy all the way through.
Celebrity cameos are usually seen as a bad thing in movies even to the point of hurting the film. 'Popstar' uses an abundance of famous figures throughout the movie but the mockumentary style makes this work. The cameos are used for interviews talking about Conner 4 Real and his influence and they work incredibly well. From Simon Cowell to Snoop Dogg, they really got the top of the industry to appear in the film and it really worked to great effect. Each had a purpose with my personal favourite being DJ Khaled giving an insight about what goes into a catchphrase and what it can do for a performer. They really nailed this aspect of the film and is one of the highlights throughout.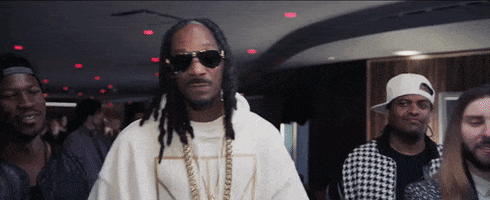 The movies biggest problem is that it cannot keep up the same levels throughout the whole movie. The first thirty minutes are gold but soon after that you do feel the film slow down a bit and the laughs aren't quite as good. It is quite unfair but it really does effect the film as it doesn't carry on the same standard of quality throughout the whole movie. If it were able to do so, we would probably be looking at the best comedy of the year by far. Unfortunately, it wasn't meant to be. That being said, there truly are some moments in this film that are incredibly funny. Director of The Cornetto Trilogy Edgar Wright tweeted out saying "There has to be a special Academy Award for the 'bees scene' in 'Popstar: Never Stop Never Stopping'. This scene is so random but is one of the best moments in a comedy this year. It will have you in stitches and the film is worth seeing just for this scene alone.
Despite all the comedy throughout the movie, it does show a deeper message and that is to not forget where you came from. We see that Conner's success was helped massively by a number of people and when he reached a high level of fame, he lost track of that. It shows that it is important to keep yourself level-headed and also to appreciative and thankful for what people have done for you. It shows this throughout the movie as it is the main focus of Conner and Lawrence's relationship in the film and shows it in a funny but still enlightening way.
Overall, 'Popstar' is a great comedy and will bring you some of the best comedy moments of the year. The Lonely Island deliver with their first feature length movie that has them directing, writing and acting. If you are a fan of them previously then you will love this movie. Mainly positive things to say about this one but it fails to keep the same level of hilarity the whole way through. This does hurt the film but overall, it is a very entertaining watch.
Final Verdict =
So have you seen 'Popstar: Never Stop Never Stopping'? If so what did you think of it? I hope that this review was useful for if you were planning on seeing the movie and I hope that if you do see it, that you enjoy it as much as I did! Once again, thank you for taking the time to read my review, it is much appreciated!
By Angus McGregor